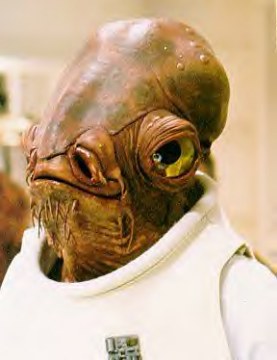 It's love, it's passion... IT'S A TRAP!
It's
Dave's (smooch!)
LOCKS (smack!)
of the Week (squish)
Dave's LOCKS of the Week
Week Loooove Potion No. 9!!
We don't get to have a Valentine's Day edition of the LOCKS of the Week normally so I though to dedicate a love, betrayal, sex, edition of our LOCKS of the Week.
We're coming up on Week Nine of the NFL Season, and we have many trap games to enjoy. Of those games, some of them, of our LOCKS of the Week!
To the picks..!
First to Sweet Georgia (Brown Leaves) and Atlanta where the Falcons are hosting the visiting upstart Buccaneers. Coach Raheem Morris of the Bucs says "Who cares about the stats?! We're a great team."
All right mister Ice Cream, *prove it!*
The Bucs have a lot to prove as they defend their record against a pretty good although not perfect Atlanta Falcons team atop the NFC South. I still think the Falcons have tremendous depth at WR, RB, as well as a good QB and should have a very good game, but that line: way too high! I'll take the Bucs to cover +8.5 but not win and pillage the line of scrimmage by the yaarrrrrd.
Onward, from the Georgia Dome over to the State of Texans, where Texas baseball and football teams have combined to go 0-4 since Sunday Afternoon. YOI! This week the struggling Texans return home to face the visiting Chargers on a Sunday afternoon. The Texans lost at Indy last week, but I am NOT going to write off Houston just like that. The Houston front seven is still a great asset and will most definitely give Philip Rivers fits. I look for the Texans to dominate, and take the +1.5 points easily at home!
Finally, out West we go to Seattle and we see the home of tremendous foils and folly: Qwest Field, home of the Seahawks. Many have already crowned the New York Giants kings of the NFC East, but not so fast! The Giants often struggle in unusual places: at home, in bad weather conditions, and in Seattle. Who could forget Jay Feely's THREE missed field goals on that very field one fateful evening in 2005? Seattle is truly the house of horrors for NFC East Talent, as witnessed by Tony Romo's bobbled snap to win the game in the Wild Card round on that same field.
This week, we may enjoy the Giants success so far, but it ends right here. Look for the Seahawks to trash the Giants O-Line and rip apart Eli Manning. Seahawks should take the +5.5 games and possibly win this Sunday Afternoon.
Three Dogs on a Dog Eat Dog week on
Dave's (bark!)
LOCKS (woof!)
of the Week (arf!)
To Review on this Week Love Potion No. 9 with all the Traps: TB +8.5, HOU +1.5, SEA +5.5